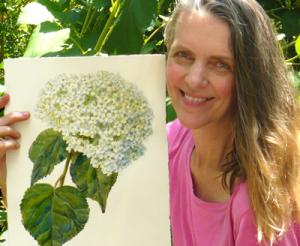 September 1, 2013 – Tolland, CT

Connecticut artist Janet Zeh announces print series of twenty-four botanical flower illustrations; reproductions on paper or canvas printed by Fine Art America

TOLLAND, CT – September 1, 2013

Connecticut artist Janet Zeh is pleased to announce her series of botanical flower illustrations. The series features twenty-four watercolor illustrations of perennial flowers that are found in southern New England gardens such as hydrangeas, sunflowers, morning glories, lavender, bleeding heart, rhododendron, Siberian iris and many more. The high quality reproductions of her illustrations are available on her website in the Fine Art Prints section Prints.ZehOriginalArt.com and are printed and framed by Fine Art America on archival paper or stretched canvas.

An avid gardener as well as a painter, Zeh uses flowers from her garden as reference for her paintings. "I studied floral illustration under acclaimed botanical illustrator,...